Unfortunately no vacancies at the moment.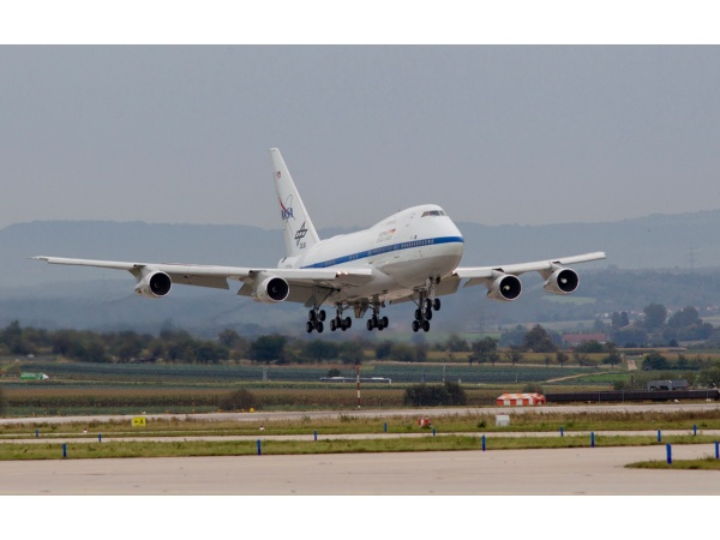 The Stratospheric Observatory for Infrared Astronomy (SOFIA) was an airborne observatory with a large infrared telescope. At altitudes up to 14 km, it performed astrophysical measurements at wavelengths of 0.3 to 1600 µm. In order to stabilize the telescope in flight, the telescope movement was captured with an inertial measuring unit (IMU). This device consists of three accelerometers and three fiber optical gyros. The IMU is to be re-measured as part of the project follow-up.
Task:
Familiarization:

examination of the use of existing telescope data.

Conception of the re-measurement taking into account:


misalignment angles of the IMU sensor axes,
geographic position und elevation of the telescope,
structural elasticity,
temperature effects.

Performance of re-measurement tests.

Simulative measurement of the installation attitude of the IMU.

Documentation and presentation of the results.
Prerequisites:
Student in the field of engineering (aerospace engineering,
mechatronics, technical cybernetics, m

echanical engineering).

Independent and structured way of working

.

Knowledge in metrology, programming, Matlab

.
Reference:
Harms, F.: A contribution to characterizing and calibrating the pointing control system of the SOFIA telescope. Stuttgart, Univ., Diss., 2009
Supervisor: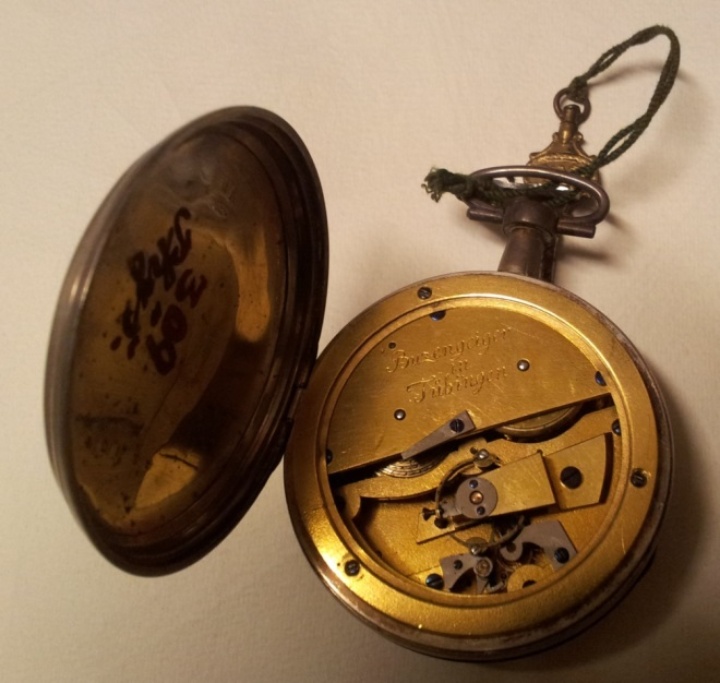 The collaboration between J.G.F. Bohnenberger (1765 - 1831), Professor of Mathe­matics, Physics and Astronomy at the University of Tübingen, and his most important instrument maker, the University Mechanics J.W.G. Buzengeiger (1778 - 1836) is an interesting chapter in the history of technology. Triggered by the discovery of an original copy of the "Bohnenberger Machine" at the Kepler-Gymnasium Tübingen, the historical research on Bohnenberger's work had received a new impulse, which increasingly turned its attention to J.W.G. Buzerngeiger: Bohnen­ber­ger's scientific work would have been different without the support of Buzen­gei­ger, and the fact that Buzen­gei­ger was able to conduct a Europe-wide trade in his instruments was largely due to the scientific contacts of Bohnenberger.
In recent years, a number of unevaluated historical documents have been found that allow an insight into the living and working conditions of university mechanics. These documents should be indexed, transcribed as far as necessary and compared with the known historical context.
Task:
- Archive research,
- identification and transcription of essential documents,
- comparison with existing state of knowledge,
- evaluation of the information compiled.
Prerequisites:
- Advanced GNT study (history of science and technology).
Reference:
Trierenberg, A.: Die Hof- und Universitätsmechaniker in Württemberg im frühen 19. Jahrhundert. Stuttgart, Univ., Diss., 2013
Supervisor: Prof. Dr.-Ing. habil. Jörg F. Wagner

Selection of Completed Exam Papers
Contact
Chair of Flight Measuring Technology
Pfaffenwaldring 31, D-70569 Stuttgart